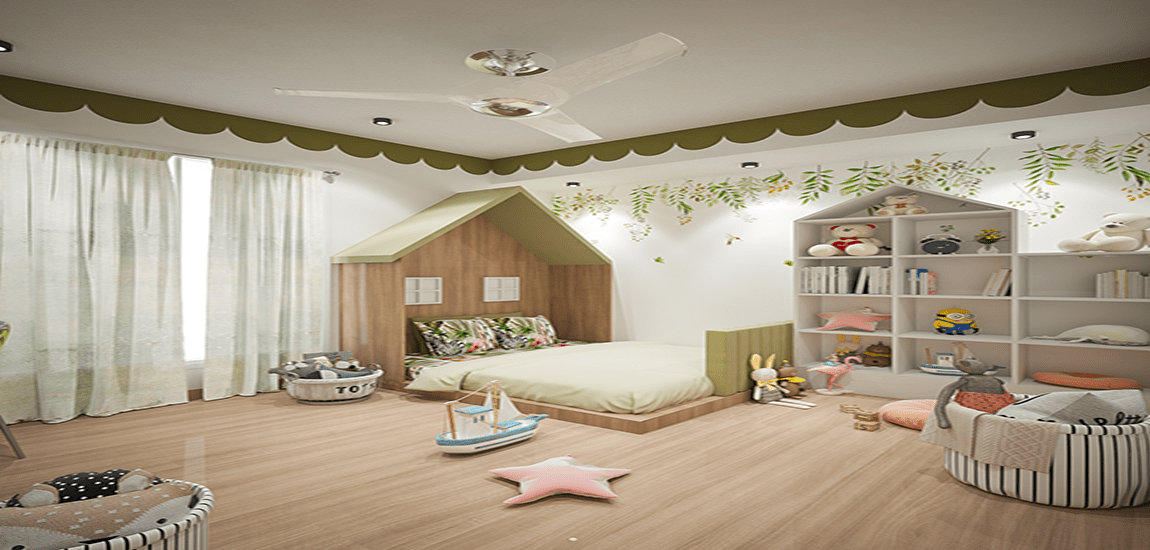 kid's ROOMS
kid's are the most loved ones in the family. They need special care and attention during childhood. It is essential for parents to build and design a kid's room while giving them the perfect Interior Design and shape.
Kid's rooms are mainly made in such a design to keep them engaging and attract them.
Wallpapers, floor paper and the paint of the rooms are the most essential part of kid's rooms.
Madhuri Singh designs kid's rooms in the most passionate way. We try to put everything that is required most in the kids ' rooms.
Our service of painting kid's rooms has been appreciated by many customers. It is very important to paint your kid's rooms by choosing the most suitable design.
kid's room walls should be creative and that helps them to learn something while growing up.
We decorate and paint kid's walls with various creative ideas.
Here are some ideas for painting the kid's rooms.
Cool theme - We paint kid's rooms in science theme colors, artist theme colors, boy's theme colors and girls theme colors.
Color Combination - kid's like the color they love to play with. Color attracts kids towards it. Painting your kid's walls by combining two or more colors can give the best look to the room.
There are several color combinations which you can choose to paint your kid's rooms.
Wallpapers For kid's Rooms
Wallpapers are the most prominent and aesthetically appealing idea for designing children's rooms. Nowadays, wallpapers come with washable and durable characters.
There are lots of ideas and options available to choose the best wallpapers for the kid's room.
Superheroes -Almost every kid loves to watch superhero movies or anime. They get excited while watching them. Setting up your kid's favorite superhero wallpaper is one of the best ideas.
Number and alphabetic - - It is important for you to give your children basic educational knowledge while they are growing up. You can put numbers or letters in your child's room. Doing this will help them to get general and basic knowledge.
Animal to Wallpaper - kid's have special attractions towards animals. That's why most anime come with animal characters. You can choose animal wallpapers for kid's rooms.
kid's Rooms Flooring Ideas
While giving most attention to walls, people often forget to design kid's room floors in a creative way. Madhuri Singh design provides various options for floor design.
There are lots of options available if you choose. kid's spend most of their time on the floor, so it is important for parents to choose a durable and comfortable floor.
Madhuri Singh's design gives a variety of options in interior design rooms of interior design. The feedback from customers is positive, which keeps us doing better.