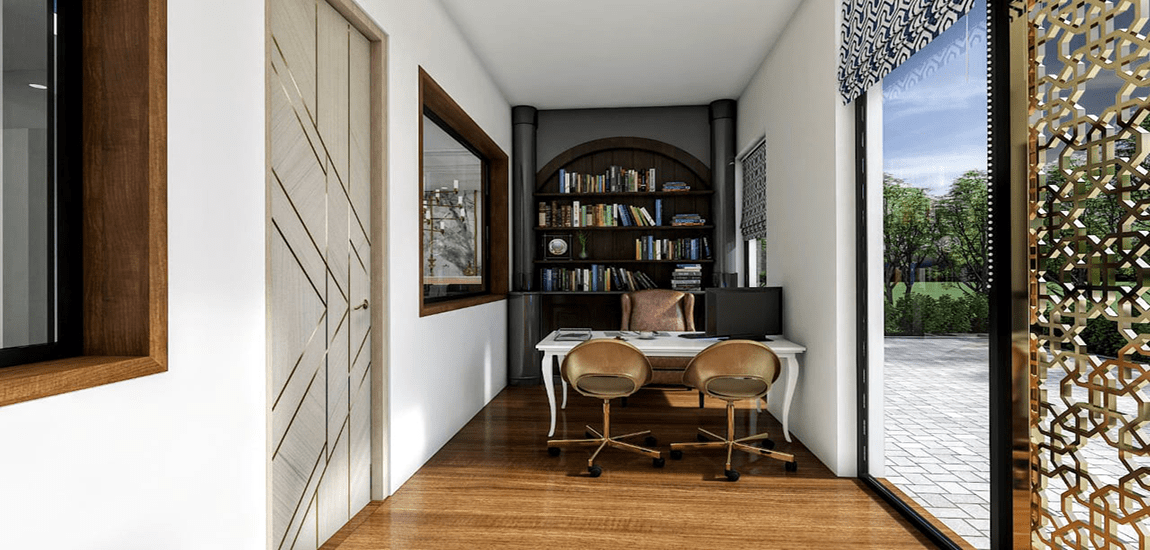 Offices
Madhuri Singh Designs is an Interior Designer who provides one of the finest Office Designs in Gurgaon. this company has experience of more than 8 years. Its interior Design has been recognized by many customers. They are appreciated a lot for providing the best services.
We provide the best ideas for offices while considering space, budget and locations. The covid pandemic has changed the methods of official sectors. Working from home has become a new trend. It is important for one to have an office in your house which looks like a professional one. An office needs to be designed in a comfortable and smart way to build an environment where you can focus on your work.
Madhuri Singh designs help to give your office a most prominent shape. It can be hectic and confusing for you about how to build the best office at a very affordable and accurate budget. Sometimes the accommodation cost goes above your targeted budget, which leaves you astonished. We can solve the problems you're facing. We design offices according to customer requirements.
Demand For Building Small Offices Has Increased Nowadays.
Many people can't afford a big place and they prefer to opt for a small one to work in. Madhuri Singh's Design can give your small office the best outlook. One of the most important points to remember while designing a small home office is to employ furnishings, desks and cabinets that do not take too much space.
It is essential for customers to build a small office at a suitable price. Madhuri Singh's design gives perfect results at a worthy price. We provide commercial wood interior doors for the office.
Commercial wood doors are one of the most used interior doors. It is used in multiple sectors, like commercial, hospitality, industrial buildings and more. It provides security, durability and also a fire safety door.
Madhuri Singh design has given the best results in every sector of Interior Designing. We assure customers to give a perfect look at your small office. The feedback we have received from our customers is very positive.